Our Games
A snippet of our own IP across multiple platforms. Check out our full portfolio to see the whole range of client work & experimental jams.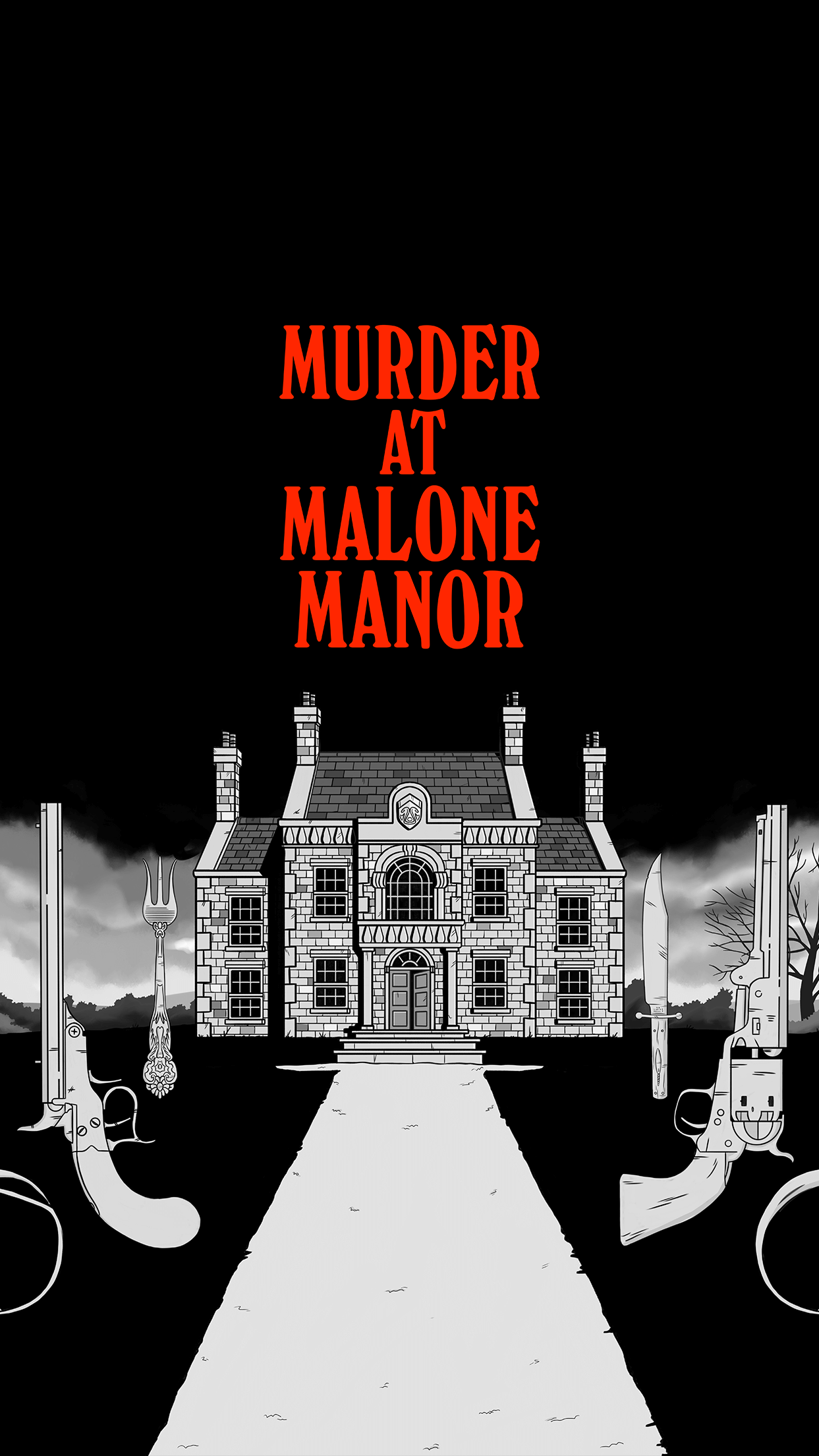 Did you kill Baron Malone? Solve or sabotage in our multiplayer murder mystery for PC & console.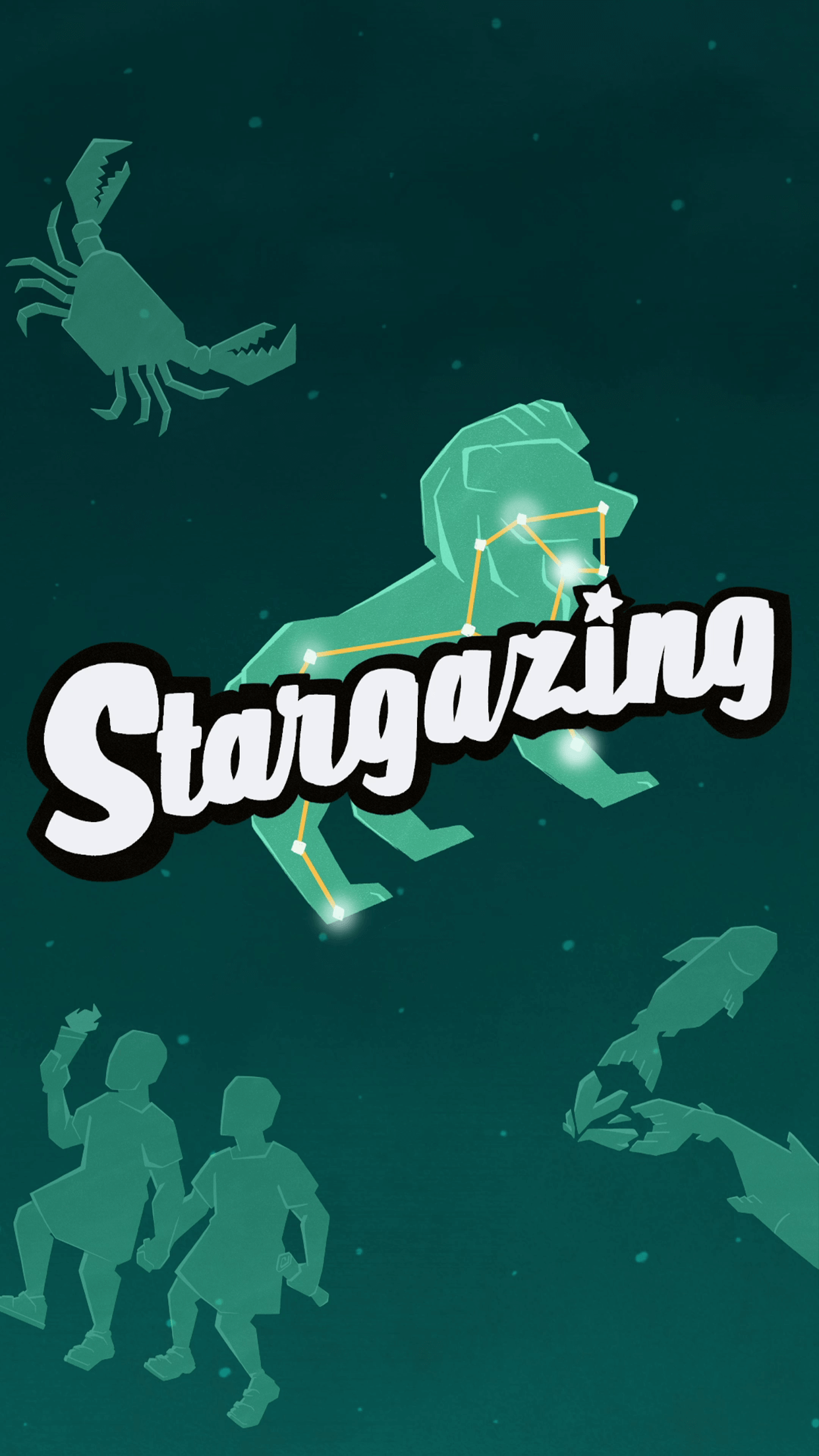 Join dots to draw constellations in our mobile pattern puzzler that's astronomically relaxing.
Client Work
We've created web-based educational math games with Legends Of Learning. Whitepot Studios can help make your next game!
Over eight million seconds of playtime and counting!
Skills & Services
Being part of NI Screen's Pixel Mill incubator gives us access to a wide range of skills
Our Unity Certified developers have software engineering experience with global teams
Console porting experience, including PlayStation, XBox, and Nintendo Switch.
Familiar with BFI/Video Game Tax Relief requirements
AWARDS
Some of the lovely recognition Whitepot Studios has received across our studio and team.
News & Dev Blogs
Hot off the Whitepot Studios presses!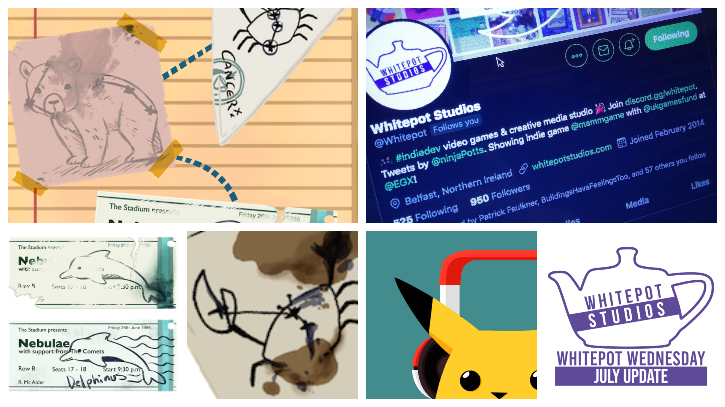 A Stargazing update from Amy, a review on "Working From Home" from Vicky, and Volume Two of the Whitepot Gaming Playlist.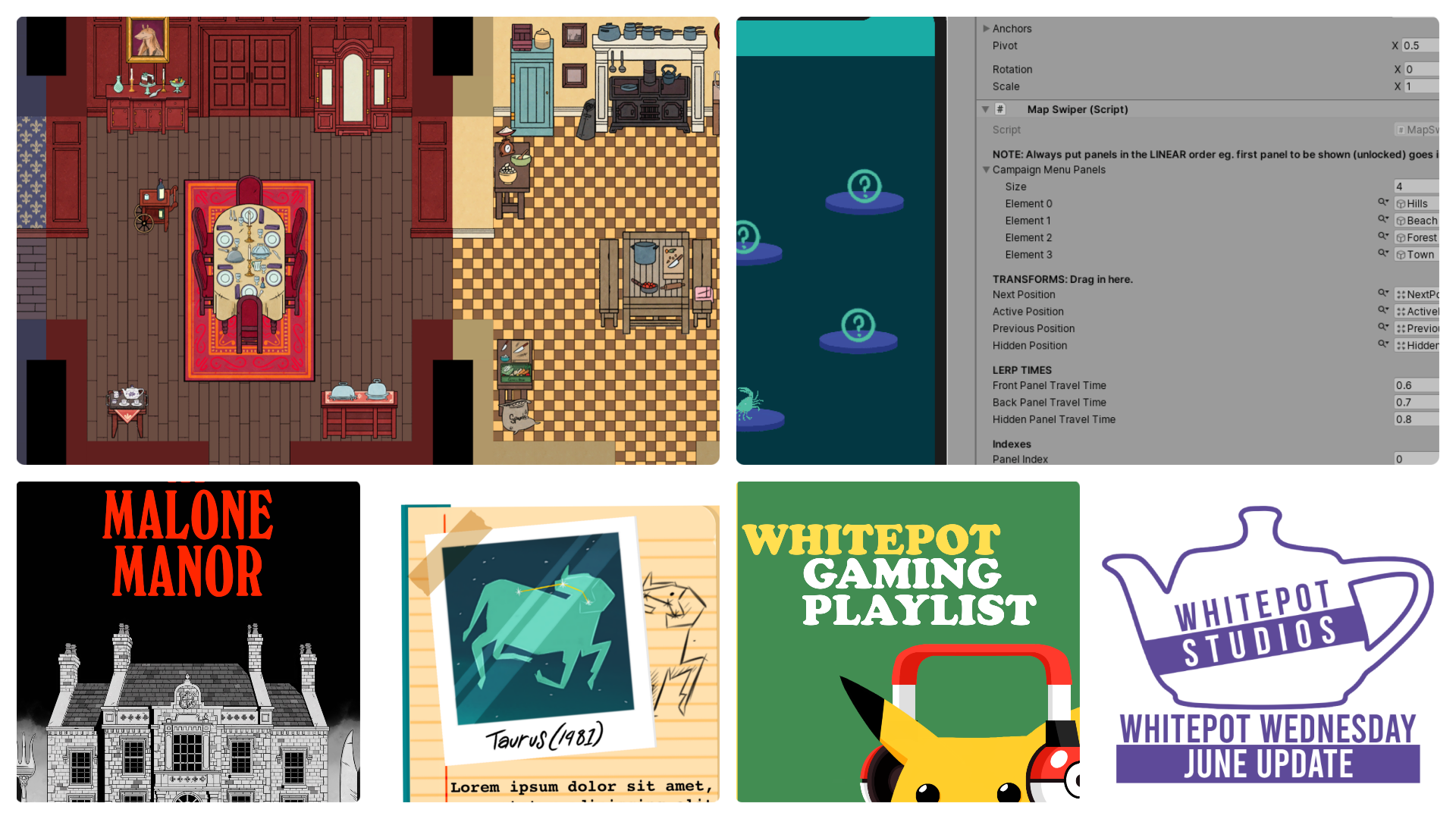 Some quickfire updates on Malone Manor, Stargazing, and other things during the nice weather. Plus Volume One of the Whitepot Gaming Playlist.
We're looking forward to the day we can all see each other face to face again. Meanwhile, here's an update from our Community members Caolan, Denver, and Simon.
Events & Conferences
Various places we've exhibited at or attended – virtually or physically!