? HAPPY HALLOWEEN! ?
? Have a spook-tacular day on this bizarre 2020 Halloween, from all the team here at Whitepot Studios! ?
Just because we can't meet up in person right now, doesn't mean we can't hunt ghosts in spirit (sorry)! Amy's created a spooky scene for us all that we're excited to share with you…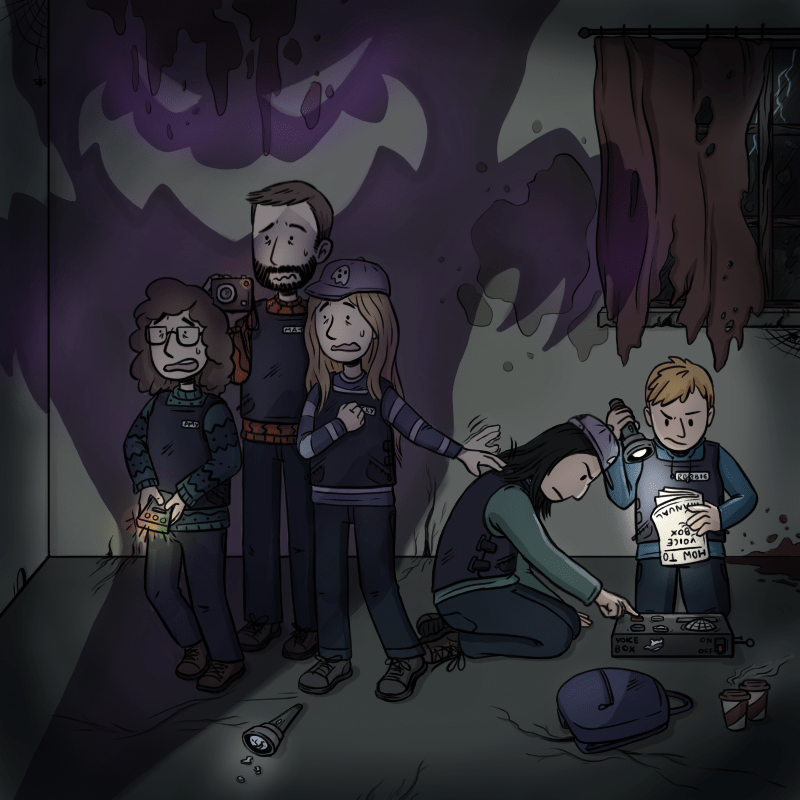 From left to right:
Amy, Matt, Vicky – Terrified, trying to warn Adam and Robbie.
Adam, Robbie – Too interested in tinkering, probably first to die.
---
P.S. Don't forget to check our ~Spooky~ October Dev Blog ?
Stay spookily safe,
Vicky