Whitepot Studios attended the Northern Ireland Developer Conference at Riddel Hall this past weekend – the SECOND ANNUAL Northern Ireland Developer Conference that is! After a successful lightning talk last year…
Brilliant talk on startups by @NinjaPotts – brilliant to see QUB students and past @QCSQUB members doing amazing things!! pic.twitter.com/0rJjS8VO7d

— Conor (@LogicallyLee) June 10, 2017
… we gave it a wee go again this year – with an added bonus! We spent the morning demoing Murder At Malone Manor in the Project Room, kindly arranged by Glenn Davidson from Farset Labs.
Murder At Malone Manor is an upcoming multiplayer murder mystery game – with elements of social deduction and deception afoot.
What a room it was to demo in – tall ceilings, big windows, original fireplaces – quite the Malone Manor. Well, Stranmillis, but close enough. Luckily, no-one was murdered.
We received some great feedback at the conference – despite some bugs, but that's how live demos go – and some enthusiastic roleplaying as well from those who really got into character (looking at you, Herman).
We can't wait to implement the feedback and get stuck into the next playtest – if you're interested in taking part, please do join the Whitepot Studios Discord Server and let us know.
Following the demo, I gave a talk about the Northern Ireland game development scene, the game development roles available, and what it actually means when someone says 'I want to make games!'.
It's hard to create the Game, but what's happens later/sideway defines its success or failure. Vicky from @whitepot wearing multiple hats and talking about all of them at #NIDevConf18
Inspiring! pic.twitter.com/wCdyifGlYJ

— Pawel Niemiec (@pni3nn) June 9, 2018
Looking forward to next year – maybe it'll be more than a lightning talk by then! 🙂
About Murder At Malone Manor
Baron Malone has been murdered… at his own dinner party! ☠ Did YOU do the deed & need to cover your tracks? Or are you innocent, trying to expose the murderer among the guests? Welcome to Malone Manor, with deception & deduction afoot in our multiplayer murder mystery game.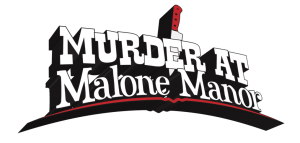 About NI Dev Conf
The software development scene in Northern Ireland has exploded over the past few years. Meetups have sprung up left, right and centre covering all sorts of weird and wonderful technologies, as well as all the old favourites. What we've discovered is that while attending meetups in areas you're already somewhat familiar with is great, you really learn and grow as a developer by looking outside your silo and seeing what goes on elsewhere.
With that in mind, we decided it was time to put together a conference where all developers could come together and learn from each other, while at the same time celebrating the range of amazing work going on in Northern Ireland.
Read More: https://www.nidevconf.com/about/