Did you ever use IRC back in the day? Or those wee AOL/AIM Chat Rooms? Or Slack maybe for work? Well, Discord is just like that – but for gamers, with voice chat too, so… throw a wee bitta Skype into the mix (if you're still lost, check out this guide).
We have a wonderful, cuddly, shiny, fluffy, bubbly Discord Server run by the friendly team here at Whitepot Studios. Adam, Vicky, and Matt can be found there as well as our mods Caolan and Sketch.
Come join our wee community – it's not just a place to keep up with Whitepot Studios and the latest on our projects, but a place to talk about programming and design in your own indie games, your own indie dev journey, and just generally chat with like-minded teapots – who you can all see below.
We even have different themes for each day of the week:
#MusicMonday
#TechTuesday
#ThrowbackThursday
#FanFriday
#SketchbookSaturday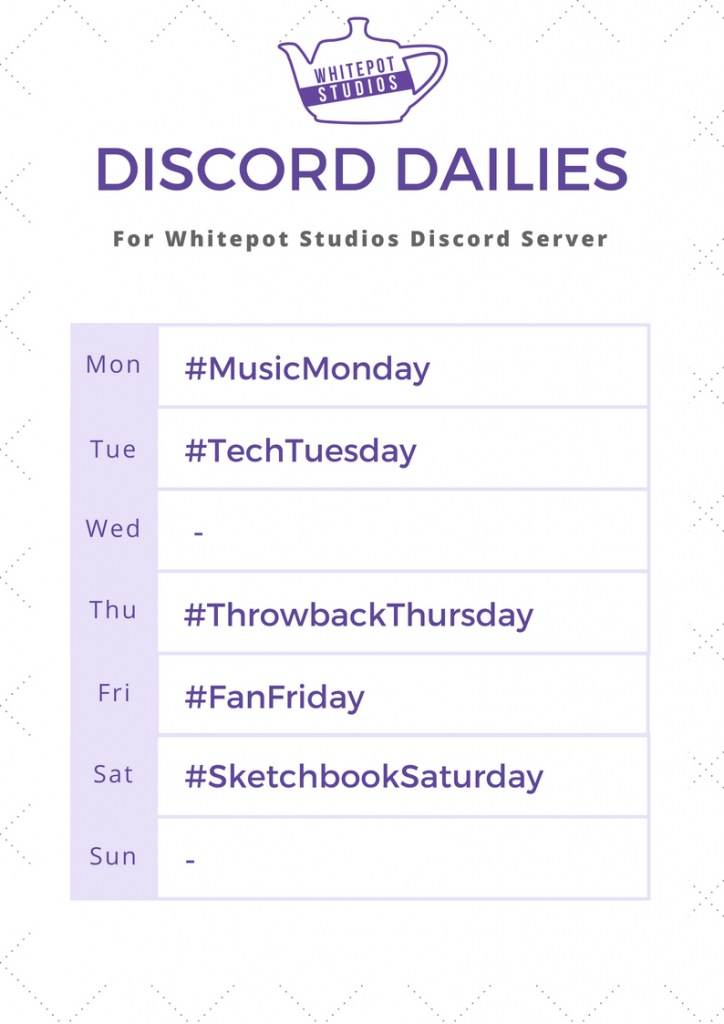 So, what are you waiting for? Get stuck in, and click here to join: https://discord.gg/8vGKvXv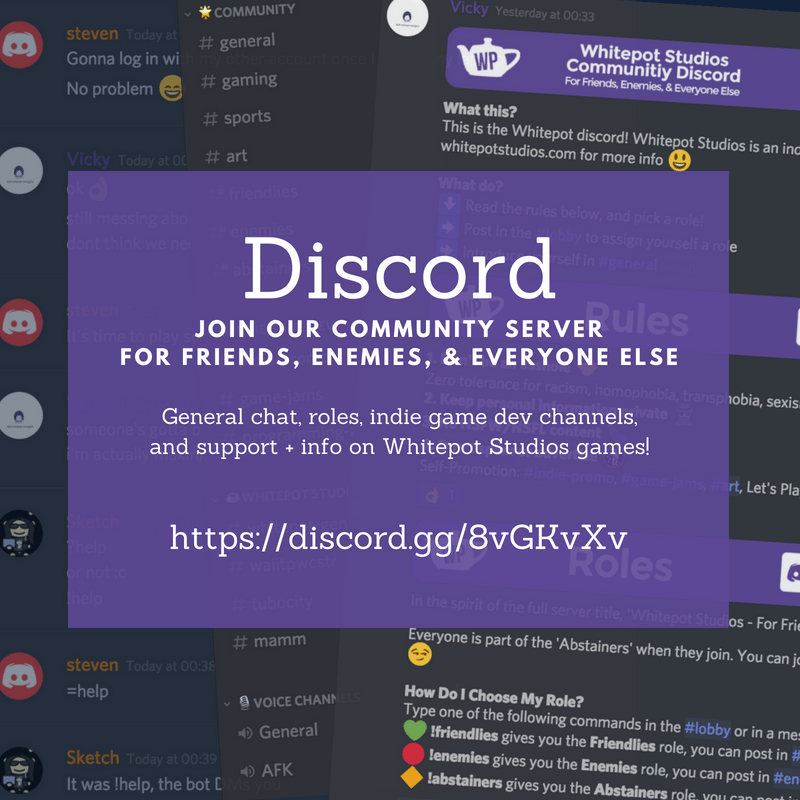 See you there!