Get Your Ship Together
---
---
FAQ
Having problems? Check out the FAQ page.
---
Development of Tubocity
"TubeInProgress" – The Tube that was a work in progress
We began chronicling our development of Tubocity when it was known as TubeInProgress. 🙂 Have a read below of some development notes from the vault.
What was the idea?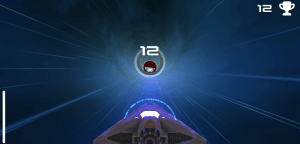 It is a mobile game made in Unity for iOS and Android. You are a small spaceship, zooming your way forward through an ominous tube – a tube filled with obstacles! This is a fast-paced, Unity-made game. We've undertaken paper prototyping for this and began implementing some basic mechanics, including the mobile touch controls and rocket movement, which you can check out in the tweets below.
---
Early 2017 Development Update
We're nearing completion and can't wait to get beta testers. If you are interested, please contact us.
The Beginning
---
Related Posts